TGK Spring Session II Team Registration - Maine 2022 Basketball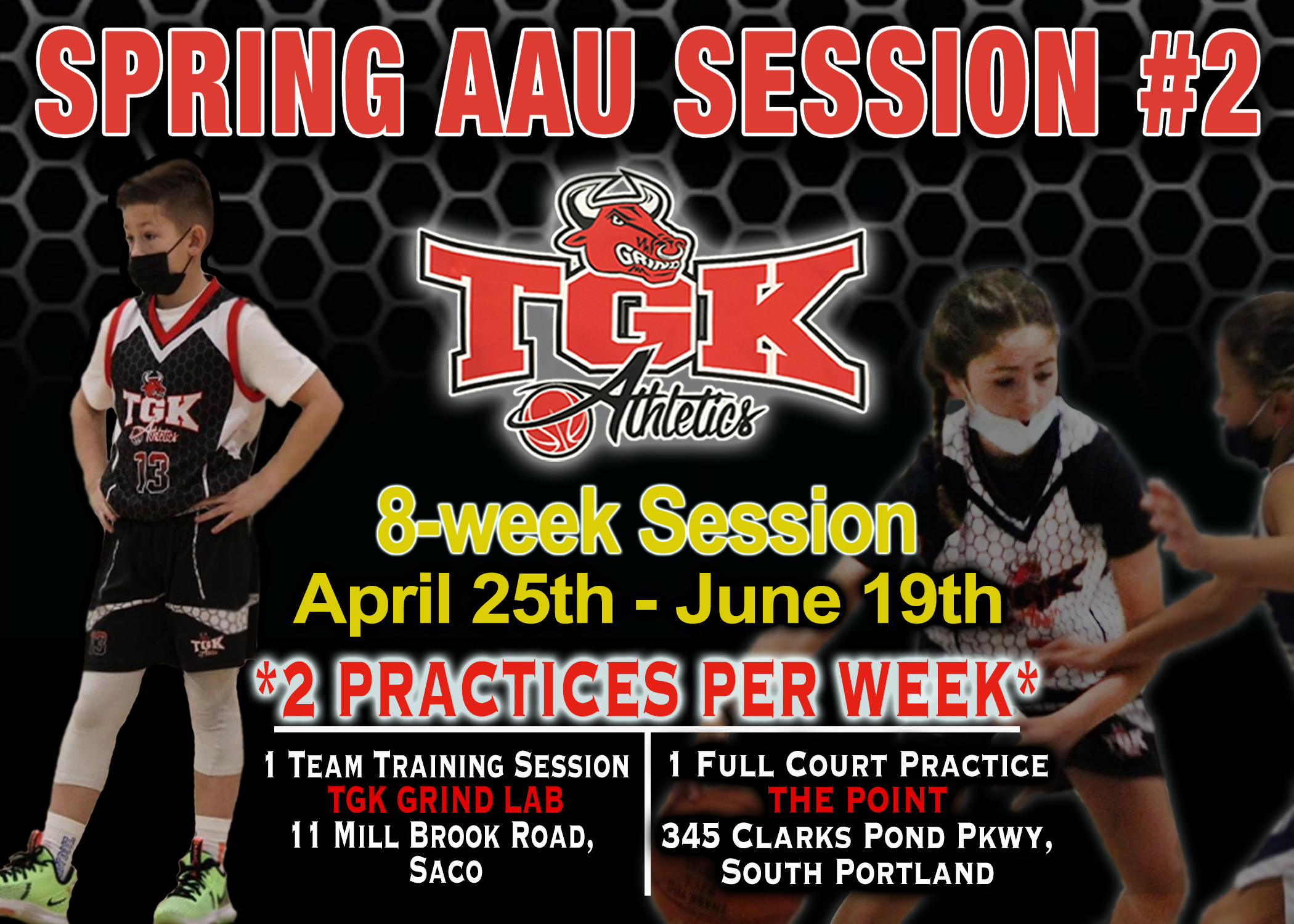 How To Register:
To register, please select your team preference below. Players may register for only one group. The registration process is intended to allow players to select their preferred play level. However, actual and final teams may vary depending on number of registrants and teams. Please be advised that each registration group has a maximum of 15 spot. Upon reaching the maximum limit, players will no longer be able to register in that group. However, you may use the ALL PLAYERS category to register and provide your grade level. You may also email us directly with any additional questions or information. When emailing us regarding a registration, please make sure to list the players name and grade so we may identify their record.
Registration Levels/Preference:
Each age group will have two levels or preferences to register for. Level preference is meant to facilitate and match the team creation process.
The actual team levels may vary depending on available players and will be determined upon completion of the try out phase and evaluation of each player. However, each player will be guaranteed to play at their grade level or higher depending on their age.
Grade Only Level: This level is for players who wish to play and compete only within their exact grade level.
Grade Combo Level: This level is for players who wish to play at their level or on combo teams with next grade up
Use the form below to filter by sport, season, day(s) and/or location; or scroll to view all programs.
---
Individual Fees

Regular

$325.00

Team Fees

Regular

$325.00

per player

Individual Fees

Regular

$325.00

Team Fees

Regular

$325.00

per player

Team Fees

Regular

$325.00

per player

Team Fees

Regular

$325.00

per player

Team Fees

Regular

$325.00

per player

Individual Fees

Regular

$325.00

Individual Fees

Regular

$325.00

Team Fees

Regular

$325.00

per player

Individual Fees

Regular

$325.00

Individual Fees

Regular

$325.00

Team Fees

Regular

$325.00

per player

Team Fees

Regular

$325.00

per player

Individual Fees

Regular

$325.00

Team Fees

Regular

$325.00

per player

Team Fees

Regular

$325.00

per player

Team Fees

Regular

$325.00

per player

Individual Fees

Regular

$325.00